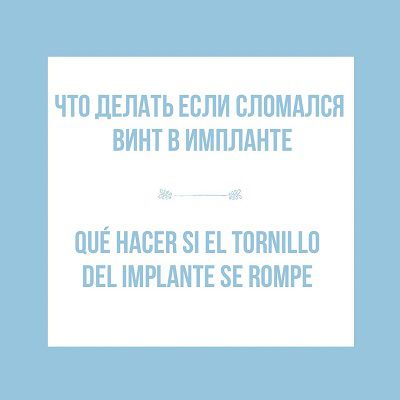 Friends, today, I want to tell you about one very complex manipulation - Removing a broken screw from an implant.
Sometimes it happens that the screw that fixes the crown to the implant during operation is unscrewed. The patient feels the movement of the crown. In favorable conditions, the patient goes to the clinic, the dentist tightens this screw and the patient can again fully chew.
But sometimes, extremely rarely, it happens that this screw breaks inside the implant. And pulling it out under normal conditions is unrealistic. And then the microscope and the skilled hands of the doctor come to the rescue! Under high magnification, the doctor removes this broken screw. And with a new screw, he screws the old crown to the implant.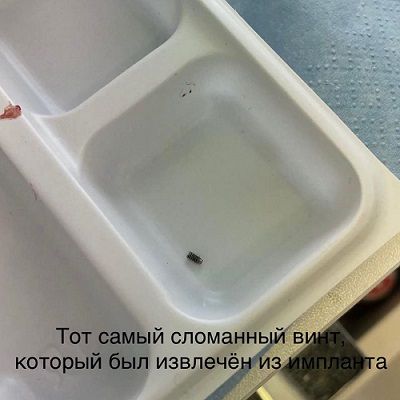 ****************************